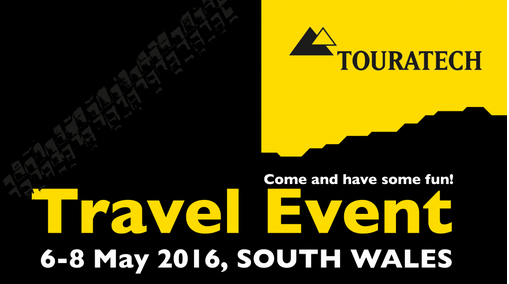 We look forward to welcoming you to our annual Touratech Travel Event, held on Friday 6th till Sunday 8th May 2016.
Two days of camping and riding on the edge of the Brecon Beacons in South Wales.
Touratech Rally
For 2016 we're excited to build on the event and make it even better! This year there will be more food, more ride-outs, more riders, more vendors and more fun!!
It doesn't matter what you ride or what your experience level is, there is fun to be had for EVERYONE!
It's free to attend, which will include camping, guided road and off-road ride outs, demos, informative display, test rides and more!
For this year's event, we will be focusing more on riding, offering guided road and off road rides.
More info at the link below
http://www.touratech.co.uk/wpdev/index. ... and-rally/