A few of us arrived on Thursday night and a few more people arrived on the Friday morning...
Minter set his bike and shop up, then soon had his first customer...
Later that day we were invited to a trials event which was a lot of fun for everyone. I have no pictures of it but this was the road leading out of our play area...
That evening we indulged in alcohol and table football, which Gary and Stu thrashed everybody at...
Some of us just wanted to relax though...
The next day was the main event which led to some of us having persistent tube failures. Geoff also had troubles with his carb and was unable to get it running properly in time...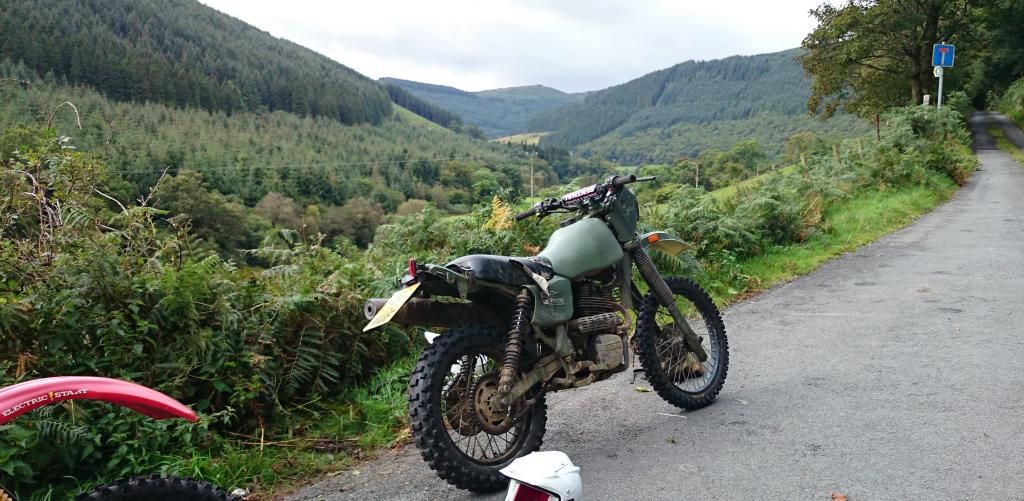 We headed over to the wayfarers lane and there were smiles all round...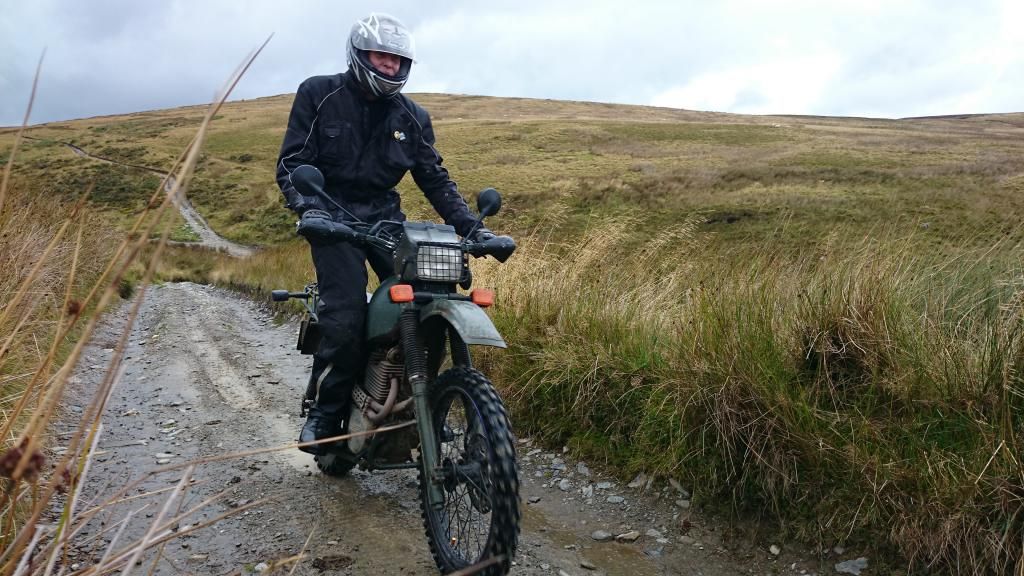 On the way back home we suffered a shredded cam belt...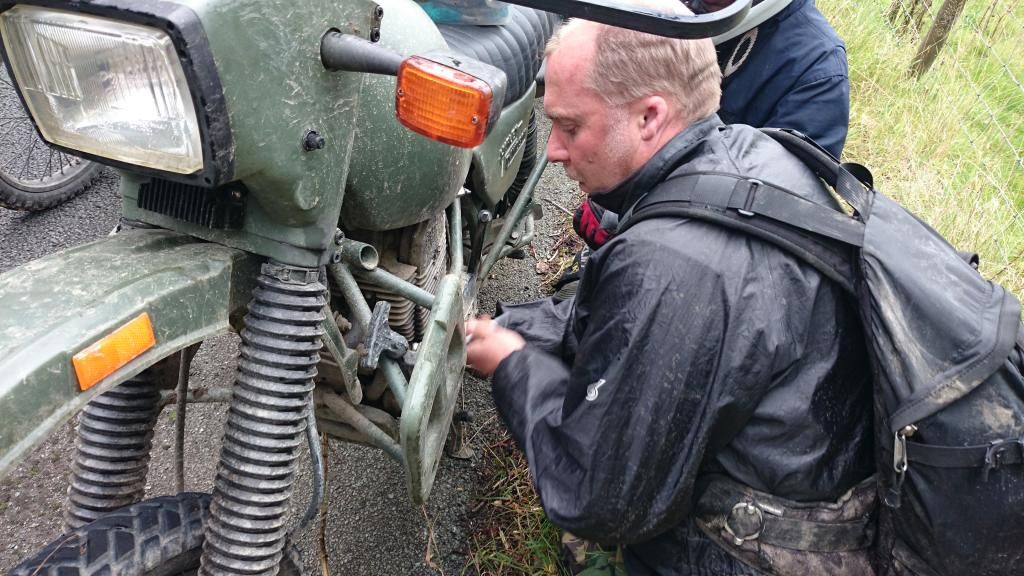 The casing was full of gunk so it was cleaned using whatever nature could provide...
We headed back to base in Cwm-Penmachno...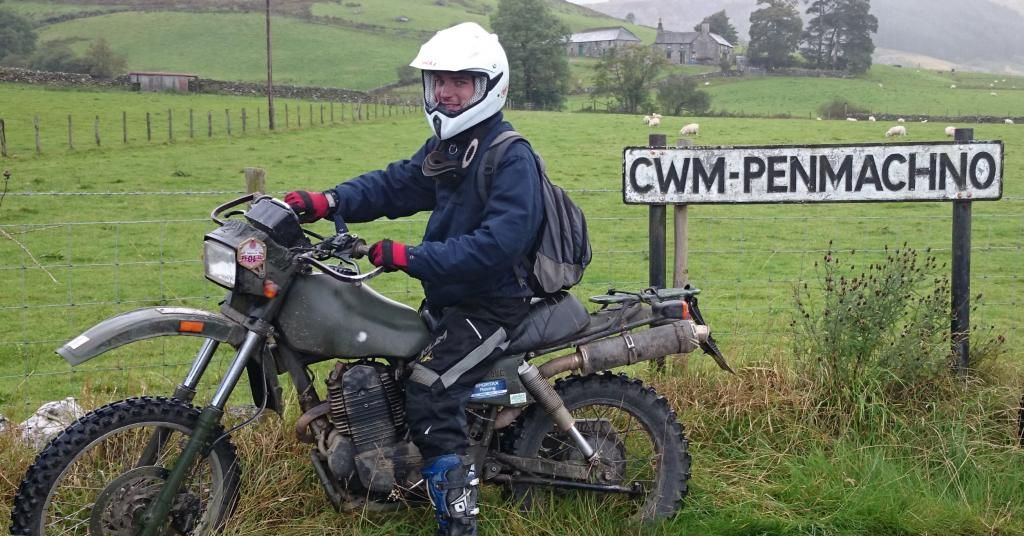 Saturday evening was filled with Cheese, Port and fascinating conversation...
Sunday morning saw everyone getting ready to leave the fantastic accommodation and facilities (The drying room was the best bit!)...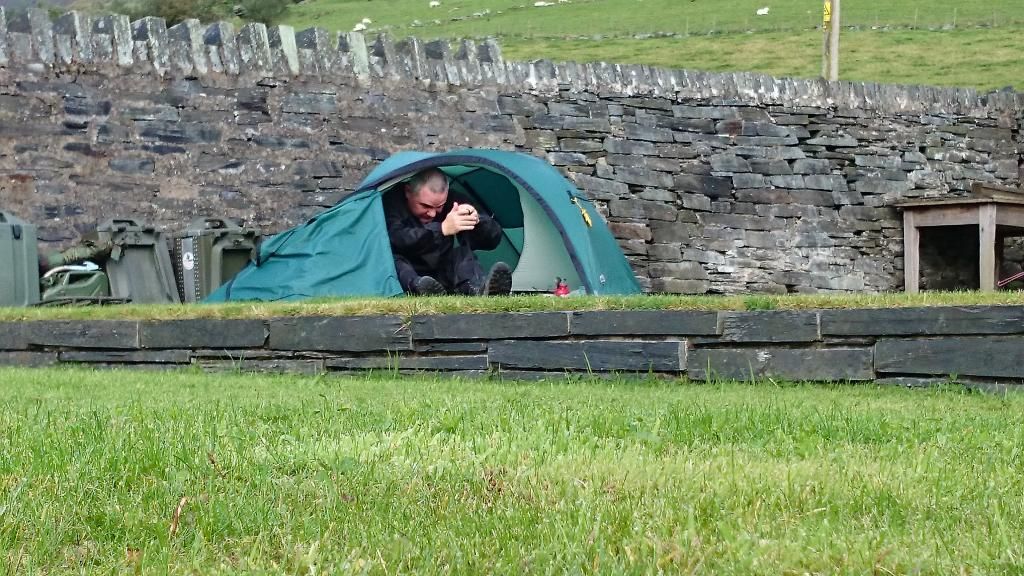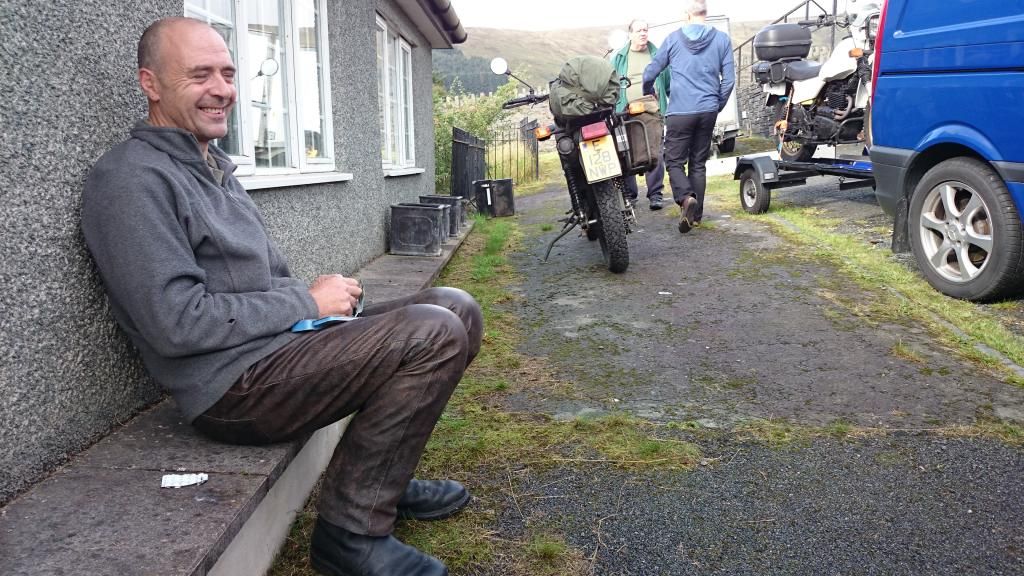 It was a fantastic weekend, I've missed you all so much and I really enjoyed myself. Thank you to all the organisers and kitchen staff, and thank you to everybody who helped me with my multiple punctures! There's too many of you to list, lol
Can't wait for the next one!
Stu